Do you have something that needs to be delivered as quickly as possible but doesn't know who to trust? Did you look at other delivery services and don't see anything that meets your needs? That's perfectly understandable. Here at Ways Messenger, our Los Angeles courier service has helped our clients to make all of the deliveries that they need when they need them. We're able to help in a variety of ways. 
The Deliveries Others Are Unable to Make 
You need something delivered today. Not tomorrow, not the day after, not "in a few business days" or anything like that – today. Maybe you have some friends you trust or some employees who know their way around the city or something of that nature. Maybe you feel that the only way to make sure this delivery happens is to do it yourself. We don't believe that you should have to alter your schedule to get your deliveries done. Instead, we can take care of it for you. We have same-day courier service, 24-hour courier service in Los Angeles, and others. 
Deliveries We Stand By 
It's entirely possible that, like many others, before you came to this blog, you read other blogs by other courier services. If so, then you may have noticed that many of them tend to play fast and loose with their delivery times. They might say "rapid," "quick," and so forth, descriptive words that do not cover a specific period of time. That's not how we do things here. We can be at your door in a half hour to 45 minutes. Regular delivery is two to four hours. Rushed delivery will be complete in one to two hours. That's our delivery times. We stand by that and we back it up. Sure, drop-off and pickup situations/locations can differ, but those are our numbers. 
A Courier Service in Los Angeles to Match Your Needs 
If you need something delivered, we can take care of it, today as well as tomorrow. Many of our customers need an emergency delivery done today. We can do that. By that same token, we can also set up a routine, recurring deliveries, should that be necessary. That way, you have one less thing to worry about. If you need medical deliveries or items that must be delivered in a certain condition, we can do that, too. In fact, our medical courier service can keep your items at the temperature and in the condition you desire.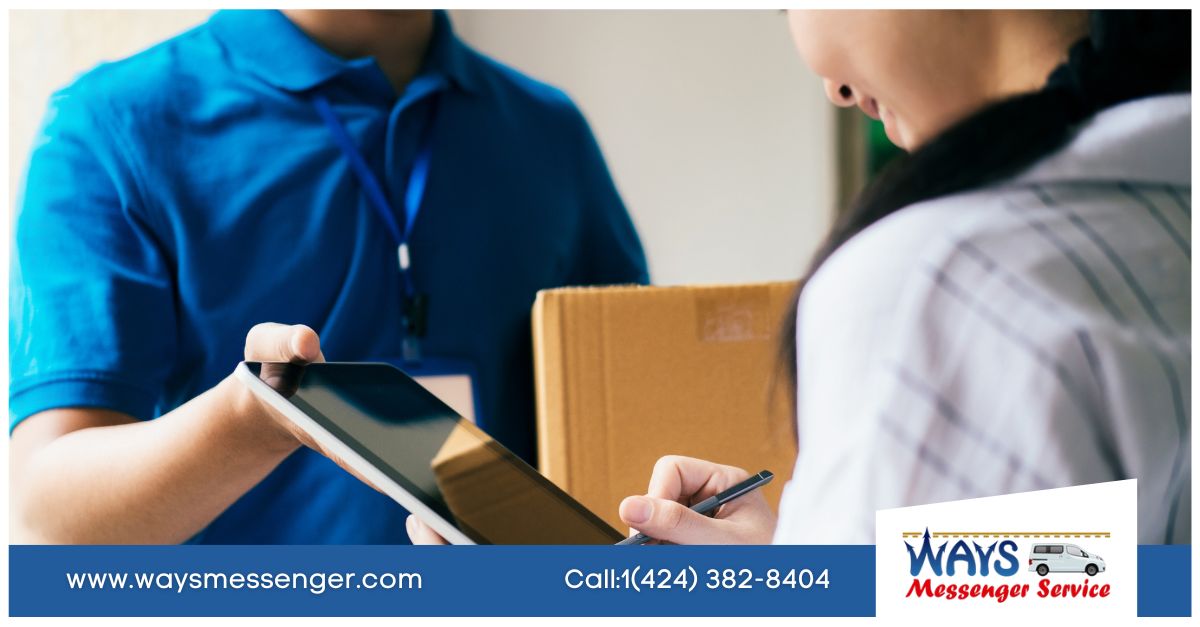 It's entirely possible that, after having read this blog, you aren't sure which service is right for your needs. We can help there, too. You can message us through our site or give us a call. Then, one of our pros will talk to you about your needs so that we can meet and even exceed them. You can continue the process and get your deliveries done by checking our site or calling us at (424) 382-8404.