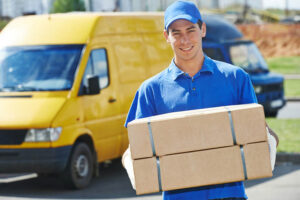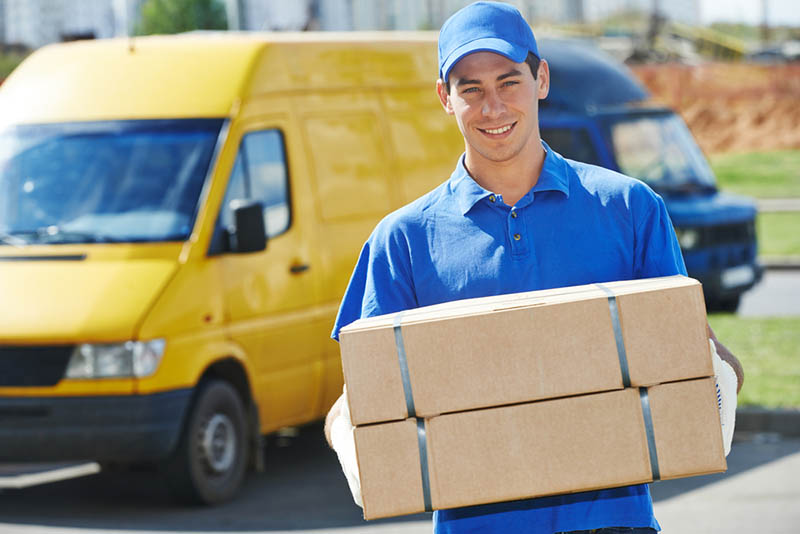 WAYS Messenger Service & Courier  Service in Los Angeles is a 24/7 same day, on-demand Courier Company who is providing Courier Services to anyone who needs it in LA. Courier Service by Ways is offering a Rush or Scheduled Courier Service and Routine Delivery Courier Service as well. Messenger Services for Escrow and Title Companies and more. Medical Courier Service for Hospitals, Pharmacies, Dentists, Medical Laboratory Deliveries and more then you need. Medical Lab Courier Service for Medical Specimens delivery all around SoCal. Ways Messenger Service is Operating in locations in Los Angeles City, LA County, and all within Southern California.
---
Los Angeles Courier Services in L.A. CA and surrounding cities and counties. With Ways Messenger Service in Los Angeles, you are able to eliminate the amount of time it takes to deliver with our reliable on-time Courier Service. Large & small companies in So Cal trust us to handle their important shipments and inventories. Same day courier service near you.
---
Our Messenger Service in Beverly Hills, will be available 24/7 for any Rush or Scheduled delivery & Courier Services across Los Angeles and Southern California. We'll go and pick up what you need at a given destination, and bring it back to you quickly and reliably. Call our Courier service in Beverly Hills and see what we can do for you. Same day Courier Service is available.
---
Our Courier Service in West Hollywood is caring and professional, making it a reliable option if you're ever in a pinch to handle time-sensitive contracts and/or packages. Large and small studios in Hollywood trust us to handle their delicate paperwork and records. Do you need A.S.A.P. local delivery service? Call Ways Messenger Service in West Hollywood.
---
Messenger Service in Culver City for all sorts of Business industries all over Southern California. Need shipments and/or a Quick Delivery Service? Call us. We'll provide consistent and on-time Courier Services in Culver City and across Southern California. Same day Courier Services near you. Call us to see what we can do for you.
---
Ways Messenger Service in Santa Monica has the utmost respect for the integrity of your order. You have to be able to trust your Courier Service in Santa Monica California. You have to get an important document to someone clear across So Cal? We can make it happen in a short period of time. Same day Courier Services for Santa Monica CA.
---
Courier Service in Burbank by Ways. Give us a call to see what our Messenger Service in Burbank  can do for you by tapping on our main office line on our header. Choose our Same Day Courier Services in Burbank to get your time sensitive  packages delivered across. We're here ready to deliver your contracts in an extremely timely manner.
---
Running out of time? Call Ways in Pasadena to see what our Courier service can do for you. Ways is one of the trusted Messenger Services in Pasadena that can handle any hard copy or time sensitive documents in an extremely timely manner. As soon as possible, same day Courier Service for Pasadena and across Southern California. Call now.
---
Ways Messenger Service is one of the trusted Courier Companies in Glendale who is providing reliable Courier Services for the Glendale community. We provides notary services for key documentation, and can deliver it anywhere across Los Angeles and Southern California. Rush or Scheduled, same day delivery Service in Glendale and beyond.
---
Looking for local courier service? Our messenger service in Santa Clarita makes sure your packages and documents get to your destination safely and reliably. Same day courier delivery Services in Santa Clarita, Los Angeles, surrounding Cities, and communities as well. So, do not hesitate to fill out our contact form for quick quote or call at (424) 382-8404.
---
Ways Messenger service in Calabasas is the fastest and most reliable way to get your time sensitive documents or packages delivered on time. We specialize in quick and easy same day delivery and our couriers will make sure your delivery makes it on time. So, call us now to get your next delivery in Los Angeles and Calabasas (424) 382-8404
---
When something has to get to or from Marina Del Rey, it has to get there – no questions asked. You can have something delivered to or from the area and we make sure it happens on time. Our same day courier service in Marina Del Rey, Los Angeles will get your deliveries where they need to be in a safe and professional manner. So, call at (424)382-8404
---
When you have an important shipment, document, inventory or more that has to be transported, it has to be treated like it's important. That means that it gets to where it's going when it has to do. So, yes, but it also means much more than that. Ways Messenger, a reliable courier service in El Monte, Los Angeles will make sure your deliveries are treated with respect and make it to their destination safely.
---
With more than a mile of beaches on the California coastline, Torrance is a southern California paradise. There are so many great communities in the South Bay and Torrance is no exception. With a coastal community like Torrance it can be very difficult to get your deliveries in to the city. With our same day courier service in Torrance and Los Angeles you don't have to worry about wasting your precious time stuck in traffic.
---
Our courier service in Malibu is your best choice to get your documents and packages to where they need to go. With Malibu being so far from the rest of Los Angeles you'll want to save your valuable time and have someone else handle the city traffic for you. Ways Messenger same day courier service can help get your deliveries where they need to be.
---
With our same day courier service in Long Beach, California you'll get them exactly when you need them. To see what we offer and set up a service that works for you, reach out to Ways Messenger Service In Long Beach, CA at. (424) 382-8404.
---
Ways Messenger Service in Simi valley makes sure that your Packages get to where they need to go, whether it is going to Simi Valley, or coming from Simi Valley to anywhere in Los Angeles or anywhere in Southern California area. So, call our same day courier service in simi Valley at(424)382-8404
---
Ways Messenger Service in Pacific Palisades, Los Angeles provides same day courier services for your important Packages. If you want to find the right Same Day Courier Service,  give us a call at (424) 382-8404.
---
Looking for a same day Courier Service in Alhambra or next day schedule? Ways Messenger Service in Alhambra ensures that your impotent packages go where they are supposed to go on time. So, call us at (424)382-8404 or fill out our contact form for free quote.
---
Are you looking for a Courier in West Covina in a hurry? We have got you covered. Consequently, should you have to get something from West Covina to elsewhere in Los Angeles or Southern California area, we've got that covered, too. So, call at (424)382-8404
---
Need something dropped off or picked up from or to Inglewood and Los Angeles? We are here to provide reliable and professional Courier service to everyone who needs it in Inglewood, California. So, call now to schedule your next delivery. (424) 382-8404
---
Commerce
---
Norwalk
---
Downey
---
Courier Delivery Locations in Los Angeles County CA
Anaheim | Agoura Hills | Alhambra | Altadena | Arcadia | Avalon | Azusa | Bell | Bell Gardens | Bellflower | Bradbury | Bel Air | Brentwood | Buena Park | Baldwin Park | Chatsworth | Century City | Carson | Commerce | Compton | Cerritos | Carlsbad | Covina | Claremont | Cudahy | Diamond Bar | Downey | Duarte | East Los Angeles | Encino | El Segundo | Granada Hills | Gardena | Glendora | Hawaiian Gardens | Hermosa Beach | Hidden Hills | Huntington Park | Hemet | Hawthorne | Hollywood | Irwindale | Industry | Inglwood
Los Angeles | La Canada Flintridge | La Crescenta | La Habra Heights | La Mirada | La Puente | La Verne | Lakewood | Lawndale | Lomita | Lynwood | Long Beach | Lancaster | La QuintaManhettan Beach | Montebello | Monrovia | Monterey Park | Maywood | | Northridge | North Hollywood | Norwalk | Newport Beach |  Ontario | Oxnard | Pomona | Palmdale | Palos Verdes Estates | Paramount | Pico Rivera | Pacific Palisades | Palm Springs | Redondo Beach | Rancho Palos Verdes | Rolling Hills | Roling Hills Estates | Rosemead | Riverside
Sunland | South Gate | San Dimas | San Bernardino | San Diego | Santa Barbara | Simi Valley | Sherman Oaks | Studio City | San Fernando Valley | Sun Valley | Santa Fe Springs | Siera Madre | Signal Hill | South El Monte | South Gate | Temple City | | Tujunga | Thousand Oaks | Tarzana | Temecula | Upland | Venice | Ventura | Victorville | Van Nuys | Vernon | Woodland Hills | Westwood | Whittier | West Covina | West Los Angeles | West Hollywood | Walnut | Westlake Village | Wilmington
---
Follow us on social media for special offers
---
All Major Credit Cards Welcome
Visa, MasterCard, Discovery and American Express.
---