With the rise of e-commerce, the demand for a reliable courier company is soaring. Some companies choose to use their staff to deliver their products to their customers. Others, however, opt to outsource delivery by partnering with courier companies. Should you do the same? 
Courier Companies
: What They Can Do to Your Business? 
There's nothing wrong with using your employees to deliver your products. However, if you wish your business to be scalable, you need to expand your reach. And by expanding your reach, you need to deliver your products on time to your customers. If you don't, then you'll slowly lose your customers. 
One of the benefits of using a third-party courier is that you can make sure that you're always on time with your deliveries. No customer likes purchases arriving late. Falling short on deliveries can easily harm your relationship with your clients or customers. Thus, to ensure that you provide on-time deliveries 99% of the time, then make sure to consider outsourcing your delivery service. But opt for courier services that offer fast reliable shipping. 
Keep Your Customers Satisfied 
You don't want your customers to wait for their package for the entire day, only to find out that delivery is delayed. Although there are things that you can't control, you need to ensure that you always keep your delivery on time. When you meet that requirement, you can keep your customers happy. When you read online reviews, one of the things that customers consider is the delivery schedule of the seller. Delivery is a top factor when evaluating a company. If you deliver your customers' products on time, then you'll get some great reviews. Happy customers are willing to share their positive experiences with you when you ask them to. And online reviews are great for your company's credibility and ranking. 
Track the Delivery 
Your customers want to keep track of their packages. Tracking services can be expensive. However, if you partner with a courier company, you don't need to worry about investing in tracking technology. You may choose to have the items delivered by the postal service. But a courier company offers better tracking options for your customers. Reliable courier companies take their job seriously. Thus, no matter what the weather is, they guarantee the delivery of your products.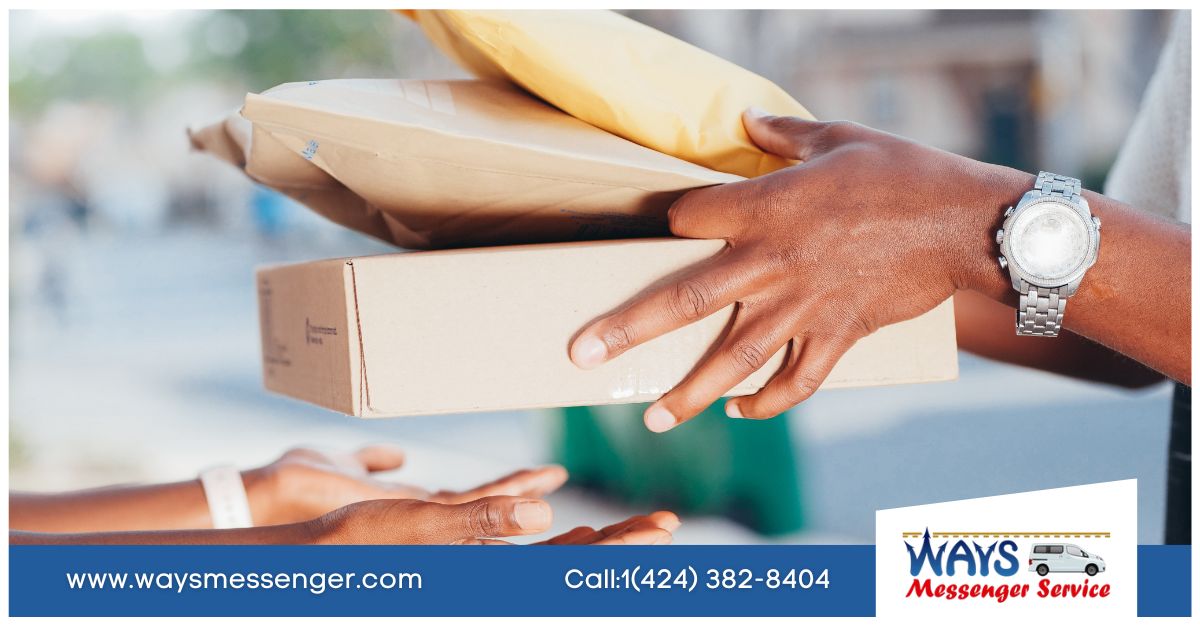 Safe, Faster Delivery Service
Delivering your products' orders must be one of your priorities if you wish your business to grow. But you need to deliver them on time. If you can offer same-day delivery, then it can impact the satisfaction of your customers. Most of them would want to receive their orders hours after checking them out. That's why same-day delivery is a must-have for your business. 
If you wish to offer it to your customers, then make sure to partner with courier companies. Find out more about how these companies can help your business by calling us here: 1 (424) 382-8404.